See below for a summary of the EOA amenities. Rules for the various areas and facilities can be found here, in the "For Homeowners" area of the website.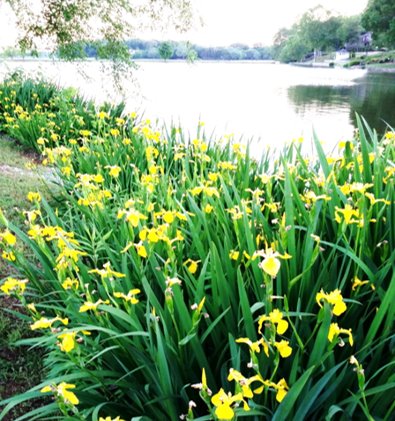 Lady Ann Lake, t

he centerpiece of our community. 140 acres on which residents can fish, boat, feed the ducks, spot some wildlife or just sit along the shore or in the gazebo and relax. Picnic tables dot the shore, a perfect place for families to gather and share a meal. A boat ramp on the southwest corner of the lake provides a convenient place to launch your paddle-boat, canoe or kayak.





Even better, take a leisurely stroll or a jog around the lake on the paved walking paths for a well-deserved break from a hectic day. The ducks, turtles and herons you meet along the way will make the hustle and bustle of the city melt away!





The Edgewater Clubhouse serves as a gathering place for residents, their families and guests. With a panoramic view of Lady Ann Lake, the beautiful and spacious clubhouse allows socialization in a serene atmosphere. It is a meeting place for community functions and various neighborhood clubs and activities and is also available to residents for private functions.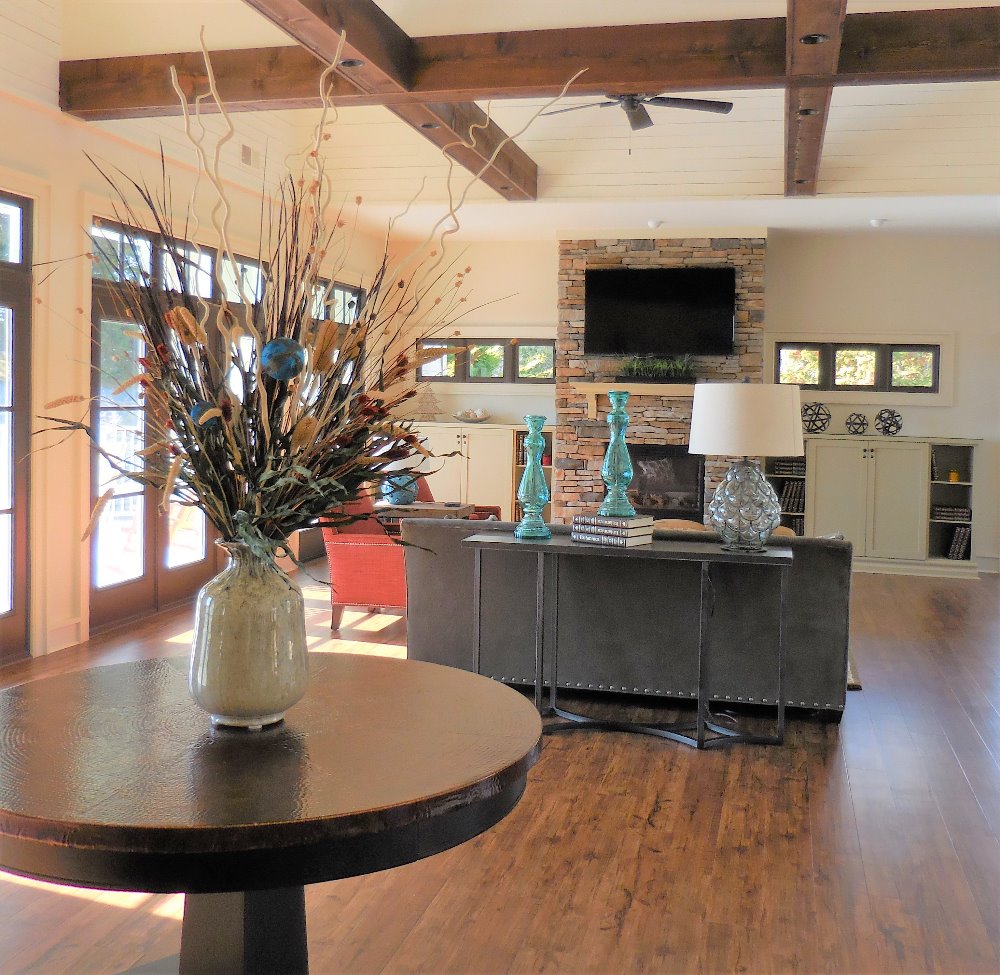 The clubhouse boasts a rustic and refined look that complements the soaring architecture as well as the beautiful surroundings. Features available to residents include:
•Spacious main gathering area as well as separate dining area with buffet
•Elegant and comfortable furnishings to provide plenty of seating and gathering spaces
•Two LCD Smart TVs (DVD also available) with access to the clubhouse wireless network
•Kitchen with refrigerator/freezer, microwave, and oven
•Separate restrooms with baby changing table available in the women's restroom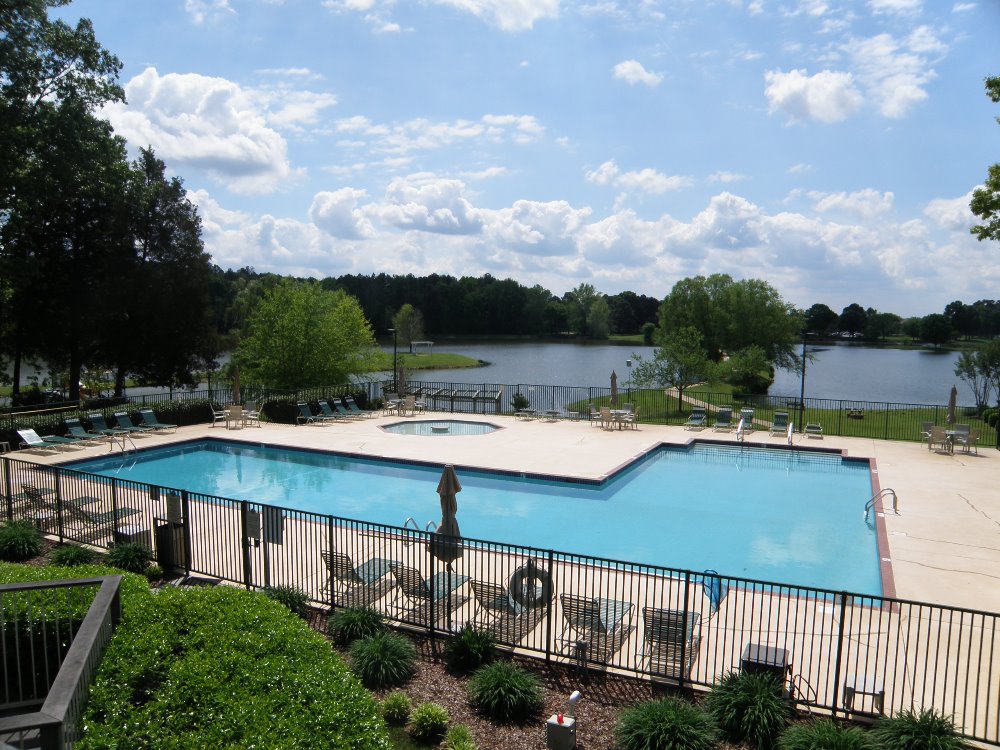 E
dgewater's expansive pool is a welcome retreat with a view of the lake that is second to none. Perfect for swimming laps. relaxing in the shallow area, or sunning on the deck, you will always find relaxation around its beautiful blue waters while the kids play in the baby pool, which also boasts a fun fountain!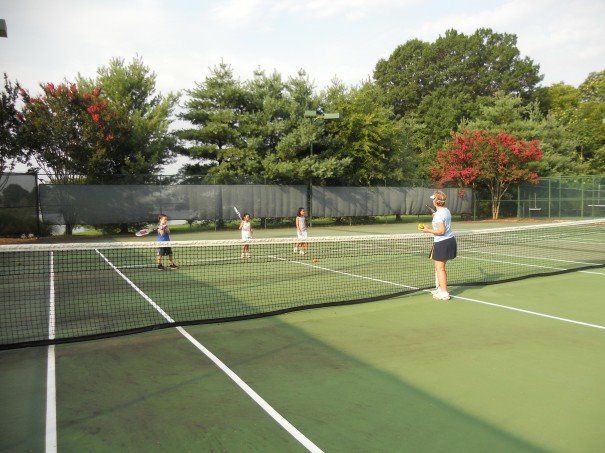 E
dgewater's 4 lighted tennis courts

are recently resurfaced and perfect for a match or two! Feeling adventurous? The court is also marked for pickleball, offering twice the fun, day or night!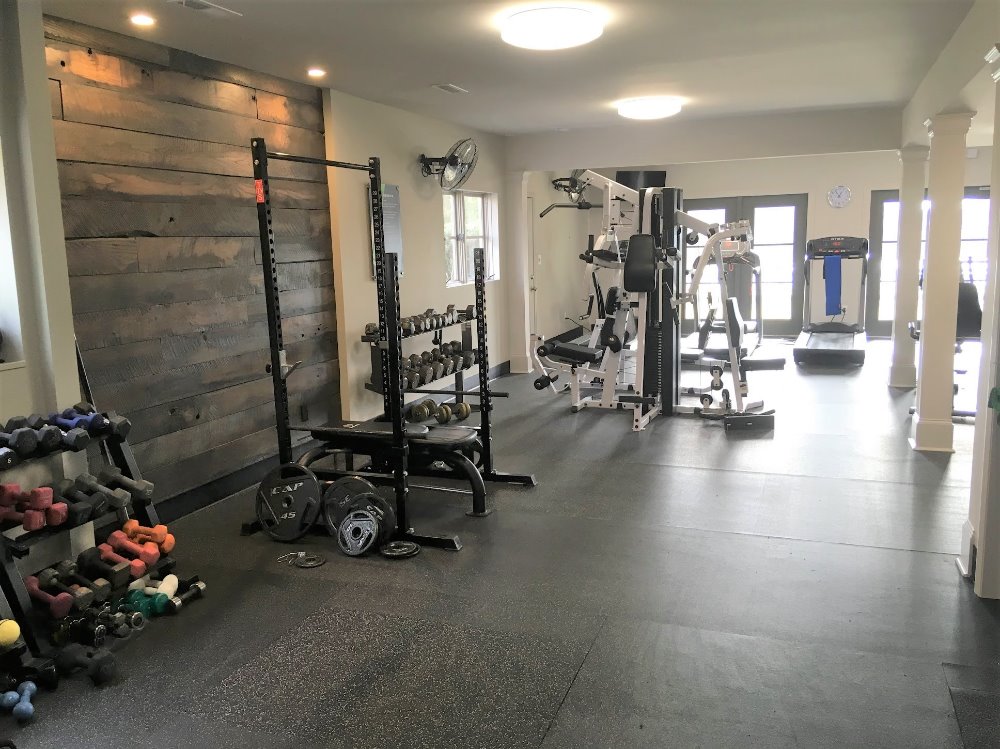 The recently remodeled fitness room is conveniently located on the bottom floor of the Edgewater clubhouse with key card access for residents' safety and enjoyment. Equipped with treadmills, exercise bikes, free weights, squat rack and more, the fitness room offers fun way to get or stay healthy. Exercise on your own, or check with the office for availability of group classes.



When the kids are needing to get out and work off energy, the Edgewater playgrounds are the place to go! With one playground located on the lake's shore at the clubhouse, and the other located near the boat ramp, there is no shortage of fun in the neighborhood.